Thunderstorms shunderstorms. Back at the end of summer J and I were the lone diners at the outdoor patio of Bosphorous Restaurant during one of Florida's frequent light summer sprinkles.
Bosphorous on Park Ave was our first attempt at Turkish food and it was NOM NOMlicious. This enormous bubbly lavash is worth a trip on it's own but with grilled lamb or garlicky chicken patties and pickled cabbage it's downright heavenly.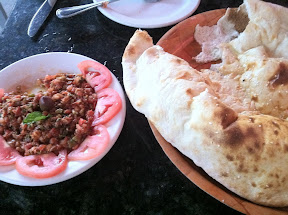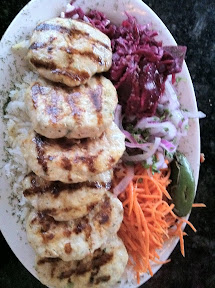 Did I mention it is wonderful to sit outside on their Park Ave patio no matter the weather? However you say romantic in Turkish... That's the right word for this place. Next time you're in town, check it out!